Valentine's Day is right around the corner, but don't worry if you haven't been "struck by Cupid's arrow".
Valentine's Day isn't just a holiday for couples to show their love and affection to their partner, it is also a day to focus on appreciation and friendship.
So, Discover Chiropractic would like to take a moment to show our appreciation to our patients, for allowing us to serve you along your journey to a healthier, happier you!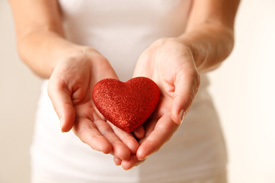 Don't forget to take the time on Valentine's Day to love yourself, too. We only have one body, one spine-and you can't replace it! Remember to eat healthy, exercise, get plenty of rest and of course, visit your chiropractor on a weekly basis! "Don't just be good to others, be good to yourself too!"
And, if you are unsure of what to get your sweetie for Valentine's Day, give them the gift that keeps on giving, the gift of health! Call our Fremont or Castro Valley office today to schedule them an appointment!
HAPPY VALENTINE'S DAY!
-The Discover Chiropractic Team
Fremont (510) 797-4796
Castro Valley (510) 247-1272