Contact Discover Chiropractic
We'd love to hear from you! Call us (510) 797-4796

Two Clinic Locations Available
We're proud to offer two Discover Chiropractic locations to serve you.
Call the location most convenient to you to get started.
---
Fremont Location
39284 Paseo Padre Pkwy
Fremont, CA 94538-1527
(510) 797-4796
Castro Valley Location
4035 E Castro Valley Blvd
Castro Valley, CA 94552
(510) 247-1272
Covid-19 Update
As an essential business, our practice is still open. We've limited our office hours to try and help reduce the spread of the virus, and we are following CDC safety guidelines.
Temporary Hours
Fremont: Monday, Tuesday, Wednesday, Friday – 8:00am – 6:00pm
Castro Valley: Monday, Wednesday, Thursday – 8:00am – 6:00pm, Tuesday 2:00 – 6:00pm
Rest assured, we're taking additional steps to ensure our practice remains clean and safe. If you do have flu-like symptoms or a fever, please let us know before you arrive so that we may reschedule your visit. Call us to schedule your appointment! We look forward to seeing you soon.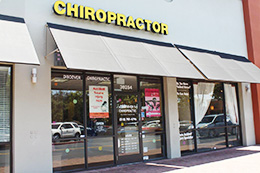 CONTACT
Discover Chiropractic
39284 Paseo Padre Pkwy
Fremont, CA 94538-1527
T: (510) 797-4796
Office Hours
Tuesday
8:00 am – 6:00 pm
Wednesday
8:00 am – 6:00 pm

FIND US
Discover Chiropractic in Fremont is conveniently located on the corner of Paseo Padre Pkwy and Walnut Ave. in the Raley's shopping center. If you're coming from the 880 Freeway, take Mowry Ave. east towards the foothills, make a right on Paseo Padre Pkwy, and turn left at your second traffic light into the shopping center. See you soon!

Contact Us | Discover Chiropractic